Water Damage Crises Solved in No Time

Minimizing the time it takes to treat and restore water damage will also decrease the collateral damage and the costs of the restoration. Knowing that every hour matters, UCM Carpet Cleaning Bethesda offers around the clock service for water damage.
Restoring water damage is not a simple job, and not everyone can do it. Furthermore, the techniques and the methods need to be executed well to achieve the best results. UCM Carpet Cleaning Bethesda is experienced in water damage restoration. Moreover, for those super-complex water damage restoration jobs we've teamed up with Flood Damage Pro, water damage restoration experts providing damage restoration and mitigation services with great skills and knowledge. Your home is in safe hands with Flood Damage Pro and UCM Carpet Cleaning Bethesda.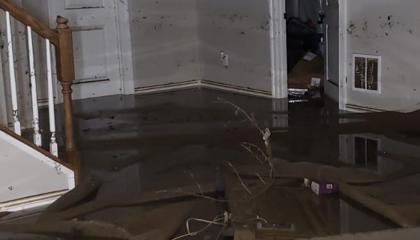 What is water damage restoration?
Water damage restoration usually begins with water extraction from the affected place. Be it your basement, your living room or even the attic, the water should be extracted swiftly to prevent damage to walls and floors. After removing the water from the area, a more in depth assessment can be made to choose the next step.
In most cases, it is recommended to have the area dried out by special drying equipment, to shorten drying time as well as prevent mold or spores growth due to humidity.
After the place is dried out, you can start a full restoration of the area:
Removing the odors and disinfecting the area
Solving the cause of the water damage - whether it's sewage or rain, it should be prevented so it won't repeat itself.
Mold remediation - Reviewing the condition of the affected area and making sure mold will not grow anywhere. If any hazards of mold are found, we have the techniques to treat mold.
Every water damage case is different. One method does not fit all, so make sure you get the right people for the job. You want the professionals on your side, and you want them to have the right gear for the job. Call UCM Carpet Cleaning Bethesda the minute you discover your water damage. Don't wait! Call: 301-760-7267.