The Benefits of Professional Tile and Grout Cleaning Services in Bethesda
While DIY cleaning solutions can help, nothing beats the results obtained by professional tile and grout cleaning services. Here are some of the main advantages:
Deep and Thorough Cleaning: Professional cleaners utilize cutting-edge technology and specific cleaning solutions to reach deep into the porous surfaces of your tiles and grout. This guarantees that persistent stains, grime, and bacteria are removed, leaving your floors spotless.
Prolonged Lifespan: Professional cleaning not only improves the beauty of your tiles but also increases their longevity. Preventing premature deterioration by removing built-up filth and pollutants saves you money on costly tile repairs in the long run.
Time and Effort Savings: Cleaning tile and grout may be a laborious and time-consuming task, especially for busy households. Hiring professionals saves you time and effort, allowing you to concentrate on other important duties.
Enhanced Appearance: Professional cleaning can restore the natural gloss and color of your tiles, completely changing the appearance of your home. Your gleaming floors will dazzle your guests, boosting the visual appeal of your living spaces.
Expert Tile and Grout Cleaning in Bethesda, MD
Our rotary tile cleaner steams away the dirt and then extracts the cleaning solution so your tile is left clean and residue free. Keeping tiled surfaces clean, whether in the bathroom, kitchen, or other surfaces, will not only add to the attraction of your home, but it will also instill more confidence as it makes a positive impression on customers, clients, and other visitors to your business.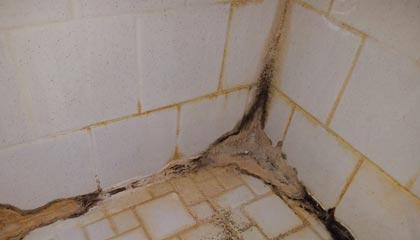 Grout Sealing and Resealing
If your grout has never been sealed, or if it's time to reseal the grout, we can take care of that for you. It will help to keep dirt from getting into the pores of the grout. This can also prolong the time before you will need to re-grout the tile.
Get Ready to Experience Impeccably Clean Tiles!
Are you ready to witness the transformation of your tiles and grout? Contact UCM Carpet Cleaning Bethesda today to schedule an appointment. Say hello to spotless, beautiful flooring and bid farewell to dull, dirty tiles. Reach out to us at 301-760-7267. Don't wait any longer; let us restore the sparkle to your tiles and grout!
Call UCM Carpet Cleaning Bethesda at 301-760-7267. We offer competitive pricing, convenient scheduling seven days a week, and the cleaning results you're looking for.