We're the Carpet Cleaning Professionals!
A stylish carpet is the finishing touch on a well-decorated home. If you've found the perfect carpet for your home, chances are you have spent hundreds of dollars and plenty of effort and time to find it. Now that you have a beautiful carpet installed in your home, you're probably looking for ways to keep the carpet in good condition for many years to come. The best thing you can do is invest your money in a carpet cleaning service on a regular basis. Our process involves steam cleaning and the use of cleaning products of the utmost quality. Once our professionals are done cleaning your carpet, you will immediately notice a huge difference. This is especially true if your carpet hasn't been thoroughly cleaned in years.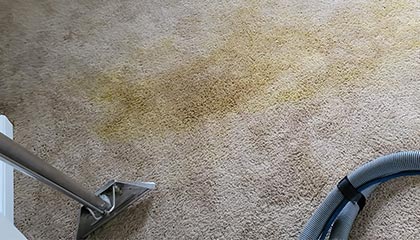 UCM Carpet Cleaning Bethesda' quality carpet cleaning service can extend the lifetime of your carpet. Over just a year, pounds of dust and dirt can accumulate in and underneath your carpet. Simply vacuuming your carpet will only remove the dirt on the surface of the carpet. The dirt and dust within your carpet will dull and thin the carpet fibers over time.
A quality carpet cleaning service is a necessity if you or your loved ones suffer from allergies or asthma. Our carpet cleaning products and professional grade equipment will remove allergens, such as dust pollen dander from your carpet. Without a doubt, a clean home is both a happy home and a healthy one.
Our Services
Here at UCM Carpet Cleaning Bethesda, our professionals provide customers with many different cleaning services such as: upholstery cleaning, rug cleaning, water damage restoration, air duct cleaning and more. One of the services we specialize in is carpet cleaning. Not only are our cleaners experts, but they are also equipped with quality stain removal and carpet cleaner products. We are proud to offer our services to businesses, homes, and commercial properties in and around Bethesda, MD.